Galaxy Crane
The Only Panther Galaxy Crane in Canada!
The Panther Galaxy Crane offers length, payload and flexibility for film or television production. It can be configured in a range of sizes from 10 feet to 60 feet with maximum vertical travel of 90 feet. Setup and teardown is easily managed with a crew of 2 people.
The crane can be configured for both remote head and platform operation. The Panther Galaxy has the longest reach of any ride-on camera crane in the world.
For more information and pricing contact Graham Dunnell.
The Galaxy Crane is also available for booking through William F. White International – contact Kerry Leger: kleger@whites.com
TECHNICAL DATA
Remote Version
Max. Lens Height
15 M / 29 Ft
Max. Reach
17.3 M / 57 Ft
Max. Payload
80 Kg / 176 Lbs
Platform Version
Max. Height
10.5 M / 34 Ft
Max. Reach
11.8 M / 38.5 Ft
Max. Payload
250 Kg / 551 Lbs
Download Comparative  Specification document: GALAXY CRANE SYSTEM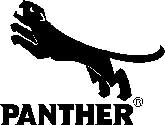 Download brochure: PANTHER GALAXY CRANE
(Left to Right) Brad Irwin, crane technician. Jorden West, crane dolly grip. Graham Dunnell,  Jib Shots owner & crane remote camera operator. Ready for the show to start on Parliament Hill.
2009 Toronto Santa Parade for Global
2008 Canada Day on Parliament Hill
The full reach of the Panther Galaxy crane working for CTV covering the swearing-in of Canada's  new Govenor General.
Panther Galaxy Crane with Mega III 3-Axis Remote Head
Aerial View of the Panther Galaxy Crane at the 2004 Remembrance Day Ceremonies at the Cenotaph in downtown Ottawa. Photo posted with Permission of Chris Mikula and The Ottawa Citizen.
Panther Galaxy Crane at Cinegear, Burbank CA,  June 2005,  Panther booth (driveway on Warner Bros. lot) The longest reach crane at Cinegear 2005.